Watanabe Office
Working together in partnership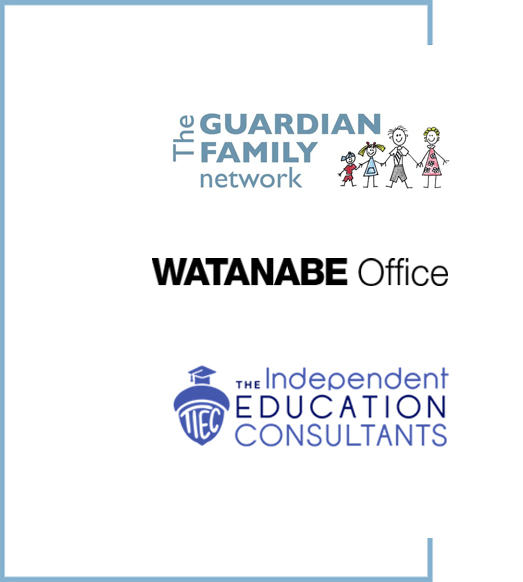 Educational consultancy and boarding
The Guardian Family Network (GNet) has close working relationships with two outstanding companies, WATANABE Office (WO) and The Independent Education Consultants (TIEC), who provide educational consultancy and boarding school placements for Japanese students.
渡邊オフィスは、40年以上の歴史を誇る、また小中高生のイギリス留学に特化した教育専門コンサルティング会社です。イギリス現地の教育コンサルタント(TIEC)とパートナーシップを組み、子どもにとってベストな学校選びや受験のアドバイスをしています。またG-Netの日本事務局として、ガーディアンをお探しの日本人のご家庭のサポートをさせていただきます。詳しくは弊社のウェブサイトをご確認の上、お問い合わせください。

WO has been supporting families with boarding school applications and guardianship services for the past 40 years and over 950 Japanese children have successfully navigated their UK boarding school careers under the careful guidance of the professional team based in Tokyo.

WO and TIEC have worked closely together for a number of years, with the current, cohesive partnership between WO, TIEC and GNet developing over the past 5 years. WO promote the TIEC School Placement and University Consultancy to their Japanese clients, who enter into an agreement for the joint consultancy services, including Guardianship Services, offered by GNet.
GNet are the Educational Guardian for the student whilst they study here in the UK, as appointed by the parents.