Schools
Providing care through partnership
The Guardian Family Network work hard to build relationships with schools, to ensure the utmost security, safety and happiness of our students
By providing not only a designated travel coordinator, for all travel arrangements to and from Homestay families and the Airport, but also a Guardianship Services Manager to cater for all the students needs through their time at school. From uniform fittings to purchasing sports equipment, The Guardian Family network are on hand every step of the way.
We trust the Schools we have partnerships with to care for the educational needs of our students. To ensure that information regarding the educational well-being is effectively transferred from school to parent, our Homestay families commit to attending Parent Meetings to provide the highest support for students. From these meetings, reports are made and relayed to parents. Additional support can be sourced from advice given at these meetings, such as additional tuition if the school advises.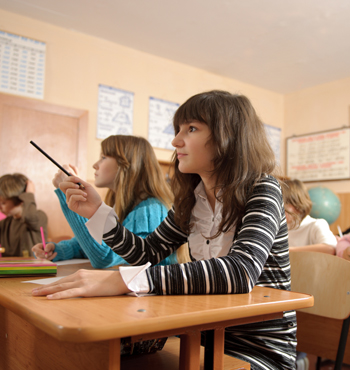 Trust
This trust between us and the schools our students attend is strengthened by annual visits, consistent support and emergency support when required. Not everything goes to plan, and we are there when it doesn't.
Emergencies
If a student needs emergency care, for example from injury, our vast network of guardians would provide care for a student on short notice, whether the student is (registered) with us or not.
Homestay family dedication
Our Homestay families are dedicated to providing a home away from home for their student. We carefully match all of our students' backgrounds, interests and ages to that of their Homestay family, giving them the best chance of stability and happiness while in the UK.
All of our Homestay families are personally visited, approved by parents, are DBS checked and live within a 1 hour radius of the school.
Settling into a new environment can be even more difficult when those around you do not understand your culture.  Our Homestays are thoroughly supported through their time with us and have an appreciation of the cultures of the students they are welcoming into their homes.
This mutual cultural development of not just the students but of the Homestay families, allows UK families to enjoy and learn about perceptions, traditions and values of other countries.
Schools & Homestay families locations
UK locations for schools, homestay families and our members, click on the relative pin to find out more information.
Read some testimonials from schools we partnership with
We have worked with the Guardian Family Network over the last year and have found them to be very efficient and helpful. Guardians were set up and organised in good time for holidays and this information was communicated well with us.
She knows and cares for the pupils she represents and certainly acts with their best interests at heart. This has led to a great working relationship, which is built on a solid foundation of trust from the parent, school and pupil.
They understand how a boarding prep school works and we can rely totally on them relaying information to parents and responding to our requests. I wouldn't hesitate to recommend them.
I just wanted to drop you a line to say thank you so much for your help tonight with the cancelled flight.. you were fantastic! As soon as it was confirmed that the flight was cancelled you got everything sorted out so quickly for the 3 girls and a guardian taking them in tonight and doing the airport run is so helpful as I would have struggled to find a car at this late stage to take them tomorrow. The service which you offer and the arrangements which you have made are second to none We wish all of our guardians were as helpful, organised and fantastic as you!